Junior Sales Engineer, Radiolocation Limited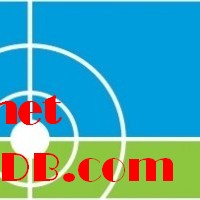 Views: 4807
Vacancy is closed
Salary from HK$10,000.00 Per month
Created:
February 14, 2014
Location:
Hong Kong, Sham Shui Po
Work expirience:
Less than 1 Year
Level:
Bachelors Degree
Desired employment
General info
Job title:
Junior Sales Engineer
Salary from:
HK$10,000.00 Per month
Work expirience:
Less than 1 Year
Description:
Junior Sales Engineer



* H Diploma or University in Mechanical or Electronics Engineering

* Sound technical background + 2 yrs sales experience (for Junior Sales Engineer)

* Able to read English operation and technical manual independently

* Sales-oriented, sound sales record

* Driving license an advantage

* Outgoing and able to work independently, aggressive, self initiative

* Basic Salary + Commission plus Mobile allowance

* Workplace District : Lai Chi Kok, Kowloon


Those with higher qualification and experience will be considered for taking care of areas in S. China cities: Shenzhen, Dongguan, Guangzhou etc.


We offer 5.5 day-a-week with alternative Saturday-off and competitive remuneration package and attractive commission scheme, MPF and medical scheme to the right candidate. Interested parties please email your CV to: johnny.chan@radiolocation.com.hk (NO Personnel Agency)
You might be also intrested in...
Do you like the page?
Would you like to share the page with your friends?