Project Coordinator (BANKING), Adecco Hong Kong Limited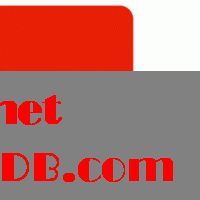 Views: 5183
Salary from HK$1.00 Per month
Created:
September 04, 2013
Location:
Hong Kong, Eastern
Work expirience:
2+ to 5 Years
Level:
Associate Degree
Desired employment
General info
Job title:
Project Coordinator (BANKING)
Salary from:
HK$1.00 Per month
Work expirience:
2+ to 5 Years
Short Description:
Our client is a leading bank in the world. To cope with their expansion in Asia, they are now looking for a Project Coordinator to join their professional team. (IT-RH)
Description:
Job Responsibilities:




Support Business Continuity Plan preparation, execution and ongoing maintenance;


Liaise with Application Development & IT services team, helpdesk and users in overall IT project execution;


Conduct change and problem trend analysis to provide improvement plan;


Project reports follow-up and audit tracking;


Provide annual training to users


Job Requirement:




Bachelor Degree or equivalent with at least 4 years office administration and support experience


Experience in IT project management, user and help desk coordination is preferable;


Hands-on knowledge in MS project, NT MS Office/MS Windows;


Good communication in both written and spoken Chinese and English ;


Independent, self motivated and a good team player


Interested parties, please e-mail
it.rh.hk@adecco.com
to apply online.
Please note that only short listed candidates will be notified. All information gathered
will be treated in strict confidence and solely used for recruitment purposes.
You might be also intrested in...
Do you like the page?
Would you like to share the page with your friends?