IT Audit Manager (BANKING), Adecco Hong Kong Limited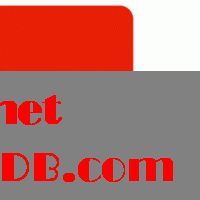 Views: 3580
Salary from HK$35,000.00 Per month
Created:
September 04, 2013
Location:
Work expirience:
2+ to 5 Years
Level:
Bachelors Degree
Desired employment
General info
Job title:
IT Audit Manager (BANKING)
Salary from:
HK$35,000.00 Per month
Work expirience:
2+ to 5 Years
Short Description:
Our client is a leading bank in the world. To cope with their expansion in Asia, they are now looking for a high caliber to their professional team. (IT-RH)
Description:
Responsibilities:




Responsible for monitoring IT systems to ensure the following of the policies and practices.


Evaluate the technology or practice of the existing system securities and


Ensure the internal audit practices comply with company procedures and regulations.


Enforce internal audit standards by reviewing or documenting internal audit procedures according to internal or external regulatory requirements.


Oversee and coordinate with team members for accomplish the scheduled assignment effectively


Requirements:


Degree holder in Accounting, Business Administration, Computer Science or related disciplines.


Holder of CISA or CISSP is a must


Minimum 3 years experience in IT audit with supervisory role.


Good Knowledge in different platform, UNIX, NT, Mainframe, AS400


Good knowledge in networking or networking security is a big plus


Knowledge of auditing, accounting and bank's audit standards and government regulations


Good command of written and spoken English and Mandarin


Great leadership and supervisory sense, self-motivated, independent, and pleasant personality with good communication skills.


Interested parties, please e-mail
it.rh.hk@adecco.com
to apply.
Please note that only short listed candidates will be notified. All information gathered
will be treated in strict confidence and solely used for recruitment purposes.
You might be also intrested in...
Do you like the page?
Would you like to share the page with your friends?