PHP Developer, Adecco Hong Kong Limited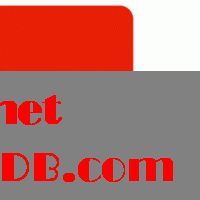 Views: 3796
Salary from HK$25,000.00 Per month
Created:
September 05, 2013
Location:
Hong Kong
Work expirience:
2+ to 5 Years
Level:
Bachelors Degree
Desired employment
General info
Salary from:
HK$25,000.00 Per month
Work expirience:
2+ to 5 Years
Short Description:
Adecco is a leading human resource solutions company in Hong Kong with general staffing and specialties division. Our comprehensive range of services includes temporary & contract staffing, permanent recruitment, outsourcing, executive search, leadership development, career management & outplacement services.

Our Client is a leader in Campaign and Publisher development in the online marketing and advertising industry. (IT-BS)
Description:
Job Responsibilities:




Design, develop and maintain online ad-serving and tracking applications


Work closely with project team and user groups to gather/clarify requirements


Create and maintain functional/technical specifications and design documents


Provide user support, testing and troubleshooting as needed


Provide work status reports to Manager and actively participate in project status meetings


Job Requirements:


At least 2+ years of web development experience.


Javascript/XHTML/CSS development will be necessary. jQuery experience is preferred.


Strong backend development skills with PHP and MySQL


Experience in a LAMP environment, with OOP skills


Solid understanding and usage of Linux/Unix


Experience with MVC frameworks: Zend Framework is a plus


Strong analytical skills and demonstrated success working in a team-based environment


Strong communication skills with fluent English


Confident and creative team-player who takes initiative


Experience working in the online marketing/advertising industry is a plus


Interested parties, please e-mail it.bs.hk@adecco.com or CLICK HERE to apply online.



Please note that only short listed candidates will be notified. All information gathered

will be treated in strict confidence and solely used for recruitment purposes.
You might be also intrested in...
Do you like the page?
Would you like to share the page with your friends?