Head of Fixed Income Trading (Ref: PSH/JN043D), PeopleSearch Ltd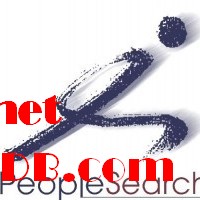 Views: 3727
Salary from HK$1.00 Per year
Location:
Hong Kong
Work expirience:
10+ to 15 Years
Level:
Bachelors Degree
Desired employment
General info
Job title:
Head of Fixed Income Trading (Ref: PSH/JN043D)
Salary from:
HK$1.00 Per year
Work expirience:
10+ to 15 Years
Short Description:
Our client, one of the world biggest banks in terms of market capitalization, is currently seeking a strong candidate to head up its fixed income trading desk. This is an exciting opportunity to participate in the rapid growth of this organization and exceptional performer can expect excellent career progression and exposure.
Description:
RESPONSIBILITIES


Manage the debt securities investment and trading book and maximize return on assets.
Focus on long term debt instruments
Achieve desk target for fixed income trading
Manage capital market dealing activities within the predetermined risk profile
Formulation of trading strategies for the desk based on changes in market condition
Assist Head of Global Market in formulating business strategies and internal risk control
Provide leadership to team members' daily trading activities so as to ensure the smooth functioning of the desk
REQUIREMENTS
Bachelor Degree or above, preferably with major in Finance, Economics, Accounting or related disciplines
CFA preferred
Fluent in English, Cantonese and Mandarin
Excellent Chinese & English writing skills is a must
Proven fixed income trading experience. Strong market knowledge necessary
Strong presentation, negotiation & analytical skills Excellent communication and interpersonal skills
Proven team leading experience. Has strong track record in leading a team to achieve set revenue objectives
Familiar with Bloomberg, Kondor+ and other popular treasury systems
Interested Applicants please send your resume (in Word format) together with present and expected salary to
Jared Ng
:
Email:
bizsupport@pplesearch.com
** For more job opportunities, please visit our website: www.pplesearch.com **
Do you like the page?
Would you like to share the page with your friends?