Recruitment Consultant / Associate / Trainee (Fresh graduated), Talent Connect Limited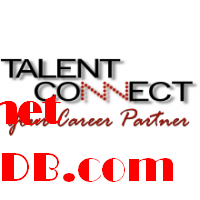 Views: 5229
Salary from HK$20,000.00 Per month
Location:
Hong Kong
Work expirience:
No work experience
Level:
Certification
Desired employment
General info
Job title:
Recruitment Consultant / Associate / Trainee (Fresh graduated)
Salary from:
HK$20,000.00 Per month
Work expirience:
No work experience
Description:
JOB DUTIES
l To liaise with clients and conduct interview with candidates by phone or face to face.
l To maintain good relationship with clients and candidates
l Perform admin duties such as screening CV and editing CV
l Business development in new or existing clients to generate new assignments
JOB REQUIREMENTS
l F.5 or above with at least 2 years working experience in Human Resources / Customer Services / Telemarketing / Sales & Marketing / Information Technology
l Good Communication and negotiation skill with outgoing personality
l Multi-tasking and computer proficiency
l Less experienced candidates are also welcomed to apply as Recruitment Associate or Trainee
l Immediately available highly preferable
Interested parties, please send your detailed CV with expected salary in MS Word format to candidate@talentconnect.hk
(All information provided will be treated with strict confidence and will be used for recruitment purpose only.)
You might be also intrested in...
Do you like the page?
Would you like to share the page with your friends?