Manager - MPF/United Trust Funds (Ref: PSH/FIG/EJ0110D), PeopleSearch Ltd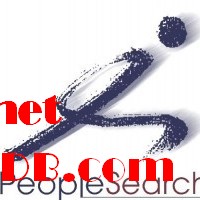 Views: 3663
Salary from HK$600.00 Per year
Location:
Hong Kong
Work expirience:
7+ to 10 Years
Level:
Bachelors Degree
Desired employment
General info
Job title:
Manager - MPF/United Trust Funds (Ref: PSH/FIG/EJ0110D)
Salary from:
HK$600.00 Per year
Work expirience:
7+ to 10 Years
Short Description:
Our client is a leading insurance firm and looking for Manager to contribute and support the fund accounting team. The jobholder will be responsible for supporting the MPF and Unit Trust Funds/Unit Linked Funds through placing order, cash flow, valuation, reporting, and compliance with relevant regulations.
Description:
RESPONSIBILITIES
Handle accounting for MPF Schemes (Simple, Smart and Prosperity) and corresponding APIFs
Ensure correct fund price is calculated and published on for all funds including MPF funds, Unit Trusts & Unit Linked funds; provide required management information (e.g. NAV); compile regulatory returns to regulators; and monitor cash flow to ensure cash limit is not breached
Ensure the compliance with relevant MPFA or SFC regulations and ordinance, month-end closing and schedules are done properly Follow up with any issues and questions with service providers
Negotiate with auditors on annual audit of the funds
Enhance efficiency of process with external service provider on fund accounting and with fund managers
Provide support to other team members and carry out ad hoc projects Lead, manage and coach subordinates to maintain a low turnover rate and high scope result


REQUIREMENTS
University graduate in Accounting or Finance
Certified Public Accountant or equivalent
6-8 years of relevant experience
Knowledge of international accounting standards, including HKIFRS, AIFRS, FIFRS is preferred
Responsible, independent, well organized and attentive to details
Good supervisory and communication skills
Good command of both spoken and written English and Chinese
Interested Applicants please send your resume (in Word format) together with present and expected salary to
Eshanka Jain
: Tel: (852) 2521-5118
Email:
bizsupport@pplesearch.com
** For more job opportunities, please visit our website: www.pplesearch.com **
Do you like the page?
Would you like to share the page with your friends?