Assistant Actuarial Manager (Ref: PSH/FIG/NY0105D), PeopleSearch Ltd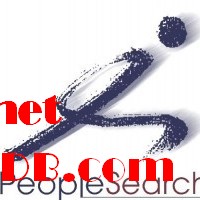 Views: 3603
Salary from HK$30.00 Per month
Location:
Hong Kong
Work expirience:
5+ to 7 Years
Level:
Bachelors Degree
Desired employment
General info
Job title:
Assistant Actuarial Manager (Ref: PSH/FIG/NY0105D)
Salary from:
HK$30.00 Per month
Work expirience:
5+ to 7 Years
Short Description:
Our client is seeking candidates to join their expanding team.
Description:
RESPONSIBILITIES


1) Ensure that user requirements are fully understood, documented, and implemented for regular and ad-hoc production of reports and analyses:
• Review end user reporting and analysis requirements to ensure high quality deliverables meet users' requirements
• Discuss requirements with users and ensure that specifications are complete
• Obtain sign-off from the clients on the definition of the requirements and the required effort to produce the work (# mandays)
• Set up standard reports and analyses to be communicated with clients
2) Manage the actuarial valuation process to its highest quality:
• Ensure all input data and assumptions submitted for valuation production are (1) consistent with approved standards, challenging appropriateness of these inputs, (2) checked for accuracy and consistency and liaise with users to explain variances from prior period, and (3) are adequately documented, for good quality control
• Ensure valuation methodology complies with standards and guidelines
• Provide a good analysis and commentary of the results, liaising with the Local team • Produce a results opinion summary, highlighting key issues and risks, suggesting mitigation recommendations to improve valuation processes and/or quality of results and analysis
3) Provide ongoing improvement of methodologies:
• Maintain an issues log and provide ongoing improvement of methodologies and processes by providing input to the Group Financial Information (GFI) team as well as local actuarial teams.
• Provide feedback to local actuarial teams on appropriateness of assumptions and methodology used to allow for more accurate valuation
• Suggest process improvements to the V&A or the local actuarial teams to improve efficiency
• When a change in methodology is investigated:
• Ensure that an analysis of an alternative method is complete, accurate, and supported by high level insights and sensitivity tests
• Review reports and analyses with senior management as necessary to explain implication of results in order to assist strategic planning and forecasts
4) Tasks outside the core activities:
• Work together with the Local team to identify opportunities to get additional assignments, beyond regular valuation, for an increased flexibility for resources management within the team
• Recommend priorities, schedules and resources needed to conduct analyses in order to meet end users' delivery requirements
• Provide the required actuarial work and analysis to the standard and expectations of the Local and Regional teams
• Complete a final report with clear conclusions and recommendations
5) Planning and management of the tasks to ensure control of quality, costs, and timeline
• Recommend priorities, schedules and resources needed in order to meet the clients' delivery requirements
• Estimate effort for the core reporting activities as well as for the ad hoc tasks (#mandays) and set schedules accordingly
• Monitor progress and recommends re-allocation of resources as necessary to meet agreed timetable
6) Provide high quality, timely consistent, standardized services to customers:
• Continually provide quality and timeliness of work products upon requests to ensure customer needs are met
• Maintain good working relationships with customers through frequent communication
• Provide professional analytical support to local country's actuaries
REQUIREMENTS


At least 5 years of Life Insurance/financial services industry actuarial experience and preferably a Fellow of a recognized actuarial institute
Asian regional experience desirable
Good knowledge and experience of deterministic valuation, IFRS and local statutory reporting of Asian countries
Knowledge and experience of actuarial modeling processes
Stochastic modeling exposure is desirable
Understanding of capital management, profit and value measures
Dynamic, enthusiastic personality, interested in getting exposure to a wide range of topics Flexible personality, who is keen to adapt to the varying needs and requirements of the clients
Excellent English verbal and written communication skills required
Interested Applicants please send your resume (in Word format) together with present and expected salary to Nicole Yip:
Tel: (852) 2521-5118
Email:
bizsupport@pplesearch.com
** For more job opportunities, please visit our website: www.pplesearch.com **
Do you like the page?
Would you like to share the page with your friends?