Executive Recruitment Consultant (Ref.: PSH/FIG/KC072D), PeopleSearch Ltd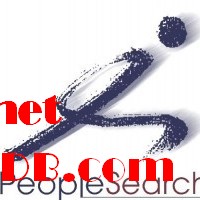 Views: 5252
Salary from HK$10.00 Per month
Location:
Work expirience:
No information
Level:
No information
Desired employment
General info
Job title:
Executive Recruitment Consultant (Ref.: PSH/FIG/KC072D)
Salary from:
HK$10.00 Per month
Work expirience:
No information
Short Description:
PeopleSearch Ltd is a leading Singaporean based executive search firm with strong presence across Asia Pacific, with established regional offices in Hong Kong, Kuala Lumpur, Shanghai, Singapore, Tokyo, and Taipei.

Due to the expansion of our Hong Kong branch, we are seeking candidates with entrepreneurial mind and strong passion to build business to join us as Executive Recruitment Consultant.
Description:
Project Delivery – market research, talent sourcing and identification, interview and selection, career consultation, remuneration package negotiation
Business Development and Account Management – provide strategic human resources solutions as well as nurturing trustworthy relationships with leading organizations and developing them into our key human capital partners.
Candidate with specialization in area of Actuarial, Accounting & Finance, Risk & Compliance, Marketing & Communication, Sales, IT, Human Resources
Ambitious candidates who are prepared to go the distance with us in building a leading brand in the search industry
Candidates who have strong desire to excel in what they do
Career minded candidates who enjoy being in control of their own career progression and success.
Candidates who enjoy problem solving and tackling challenges
Candidates who speak Cantonese or Mandarin and fluent English
Interested Applicants please send your resume together with present and expected salary to: bizsupport@pplesearch.com
Do you like the page?
Would you like to share the page with your friends?