Relationship Manager (Ref.: PSH/FIG/HM0105D), PeopleSearch Ltd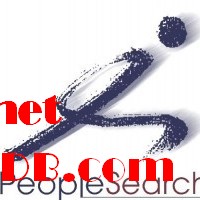 Views: 4005
Salary from HK$20.00 Per month
Location:
Hong Kong
Work expirience:
2+ to 5 Years
Level:
Bachelors Degree
Desired employment
General info
Job title:
Relationship Manager (Ref.: PSH/FIG/HM0105D)
Salary from:
HK$20.00 Per month
Work expirience:
2+ to 5 Years
Short Description:
Our Clients include leading commercial bank from worldwide and from the Mainland China. Currently they would like to expand their Hong Kong client networks. On behalf of our clients, we are currently seeking for Talents for the position – Relationship Manager.
Description:
RESPONSIBILITIES
Build and deepen relationship with affluent segment customers through delivering superior customer experience when handling product enquiries, financial transactions and operations
Promote full range of banking and wealth management products and services to help the customers in building an effective portfolio that meets their financial needs
With the support of investment experts, offer proactive and personalized financial services to the affluent segment customers
Perform regular customer contact and portfolio review
Achieve individual's and team's sales targets
Comply with established policies and procedures to safeguard both bank's and customers' assets
At least 2 years' relationship management experience in retail banking field. University degree preferred
Passed HKSI LE paper 1, 7 & 8 and IIQE paper 1, 2, 3 & 5 or equivalent
Sound knowledge of banking and investment products, financial market and economic trends
Excellent communication, relationship building and proactive selling skills
Good command of English, Cantonese and Mandarin
We offer competitive remuneration package and interested applicants please send your resume (in Word format) together with present and expected salary to Hoey Mok:
** For more job opportunities, please visit our website: www.pplesearch.com **
** Shortlisted candidates will be notified to the contacts provided **
Do you like the page?
Would you like to share the page with your friends?