Relationship Manager, SME Division (Ref: PSH/FIG/PL0101D), PeopleSearch Ltd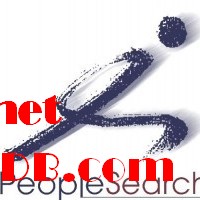 Views: 4364
Salary from HK$25.00 Per month
Location:
Hong Kong
Work expirience:
2+ to 5 Years
Level:
Bachelors Degree
Desired employment
General info
Job title:
Relationship Manager, SME Division (Ref: PSH/FIG/PL0101D)
Salary from:
HK$25.00 Per month
Work expirience:
2+ to 5 Years
Short Description:
As the market in Commercial Banking is active, a number of banks are seeking for any talent to join as Relationship Manager.
Description:
Manage a portfolio of Commercial Bank SME clients in all industries, through offering of consistent high quality banking services and financial solutions
Offer extensive range of bank products such as trade, cash management, treasury and loans to customers
Work closely as a team with product partners to tailor-make solutions to meet client needs
Gain credibility and build long term relationships with entrepreneurial companies by proactively providing sound business advice, solutions and efficient service
Grow revenue through successful development and enhancement of client relationships, product cross-sell and facility utilization
Tertiary level education with solid banking experience
A track record of at least 4 years in sales / marketing providing general banking services to local SME companies
Sound knowledge of the local market and relevant contacts
Good understanding of trade finance, cash management and treasury products
Excellent selling and interpersonal skills
Aggressive, ambitious, and be keen to develop and follow up on business opportunities
Fluent in English and Cantonese, Mandarin is a definite advantage
Interested Applicants please send your resume (in Word format) together with present and expected salary to Paula Lau:
Email: bizsupport@pplesearch.com
Do you like the page?
Would you like to share the page with your friends?